FAQ - Frequently Asked Questions
On this page you can  find answers to the frequently asked questions that our customers have raised about our products and San Michele Organic Farm. Do not hesitate to contact us if you need any further assistance.
By entering your data on sanmicheleorganic.it you are safe. For more details read our Privacy Policy.
You are safe: all payment information is encrypted to ensure the highest degree of privacy.
Wine is a living product, which is why it must be stored correctly so as not to lose its organoleptic characteristics, to ensure its evolution and expression over time. We recommend storing your bottle positioned horizontally, at 53-57° F, in the absence of light and with a humidity of around 70%.
For white wines:
FLUTE for Prosecco, sparkling wines, sparkling wines, Champagne
TULIP for young and light wines
RENANO for structured wines and great sparkling wines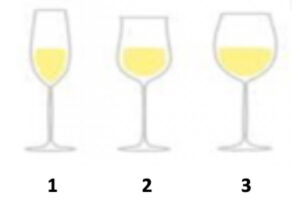 For red wines:
BALLON for young medium-bodied wines
BORGOGNA for full-bodied and structured wines of medium aging
GRAN BALLON for very structured and very aged wines
For swet wines:
CUP for sweet and aromatic sparkling wines
SMALL TULIP for raisins
SAUTERN for meditation wines